CWS PureLine AirBar
Services
Mounting and maintenance of dispensers
Repair or, if necessary, replacement of dispensers
Installation
Highlights
Battery operated and can therefore position anywhere 
Sensor-controlled day/night switching 
External service light indicates refill and maintenance requirements  
Different intensity levels 
Available in three different colors 
Available colors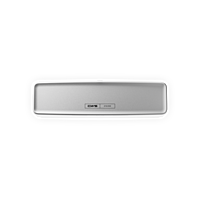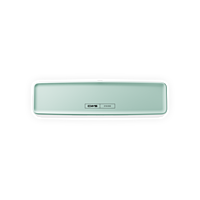 CWS PureLine AirBar is an elegant and innovative fragrance dispenser. With this scent system, you can be sure that unpleasant odors will be effectively eliminated and a pleasant air ambiance will be created to suit your space.  
Due to its discreet appearance, the AirBar fits into all types of environments. It is equipped with a smart day/night sensor, which ensures that exactly the right amount of fragrance is released at all times. The AirBar does not work with the regular spraying of conventional systems. Instead, it uses a evaporation system with fan for constant fragrance distribution, without aerosol spray. Different scents can be used alternately in four different levels of intensity. Thanks to the dual-chamber system, there is an automatic cartridge change after the first one has been used up. The service light shows refill and maintenance requirements. 
There are 11 specially developed CWS fragrances available for the AirBar, which differ not only in their notes, but also in their intensity. They contain odor neutralizers developed to combat unpleasant odors such as smoke, sweat or toilet odors.  In this way, an appropriate fragrance can be found for each room.  
The fragrance dispenser CWS PureLine AirBar runs on batteries. This means that the Air Bar can be mounted anywhere on the wall, regardless of the position of the sockets. The AirBar is available in three elegant colors, White, Silver and Mint, so that not only the scent but also the color matches the surrounding space. 
Advantages
Perfect for (child) care facilities, restaurants, office washrooms, conference rooms and many other areas 
Neutralizes unwanted odors and creates a pleasant ambiance  
Sustainability
The CWS Paradise Air Bar is very economical in use. Two full cartridges are sufficient for approximately 6 months of use and therefore hardly produce any waste. Thanks to the day/night sensor the fragrance is distributed intelligently. This makes the fragrance dispenser very economical.