CWS PureLine Foam NT
Services
Mounting and maintenance of dispensers
Repair or, if necessary, replacement of dispensers
Installation
Highlights
Color coded caps for safe, fault-free refilling 
Equipped with a chip and therefore 100% IoT ready 
600ml capacity for approximately 2000 portions 
Additional reserve tank of 144ml 
Fill level indicator on both sides and LED status display 
Exchangeable panel colors 
Available colors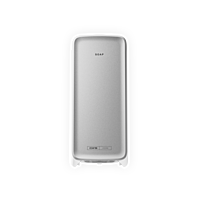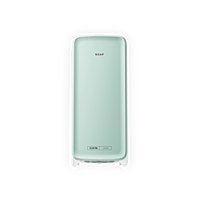 The PureLine Foam Non-Touch dispenser is a battery-operated soap dispenser that ensures reliable and sustainable hand hygiene. Because the soap concentrate is already foamed up when it comes out of the dispenser, considerably less soap is used. Water consumption is also significantly reduced, because the product can be rinsed off the hands more easily. With this, the auto-stop function and the drip-free dispensing, it scores in terms of sustainability. The touch-free soap dispensing also contributes to optimal hygiene, as contact with the dispenser can be avoided.  
The PureLine Foam Non-Touch dispenser can be filled with three available foam soaps that are dermatologically tested and pH skin-neutral. It is suitable for people with allergies, ECARF-certified and free of silicones, parabens, dyes and microplastics. The foam soap comes in 600ml pouches, good for about 2000 servings of soap. Thanks to the reserve tank, with another 144ml you will never run out of soap. For ease of use, the soap pouches all have color-coded caps for easy and error-free replacement.       
The sensor makes the dispenser very easy to use, which is a great advantage for children, the elderly or people with limited mobility. With its interchangeable panel colors White, Silver or Mint, it fits into any washroom. 
Because the CWS PureLine Foam Soap Non-Touch dispenser is equipped with a chip, it is very easy to control the output via an app. With the future possibilities, the process chain can be optimized and quality assured. Ideal in places with multiple washrooms, such as office buildings, healthcare facilities and schools.  
Advantages
Touchless dispensing for hygienic and safe hand washing 
Dermatologically tested and pH skin neutral 
Suitable for people with allergies. 
ECARF certified. 
Free of silicones, parabens, colorants and micro plastics 
Sustainability
By foaming up the soap concentrate when operating the dispenser, water consumption is reduced by approximately 30% and soap consumption by 50%. This saves costs and simultaneously conserves valuable resources to protect our environment.  
Equipped with an auto-stop function.  
Drip-free soap dispensing.  
Customized dispensing quantity of soap. 
Certified with EU-EcoLabel 
Made in Europe