Gas detector
Services
Installation
Consulting
Maintenance
Planning & project engineering
Instruction / Training
Highlights
Gas detector incl. 10-year battery
Combination devices for warning of different gases available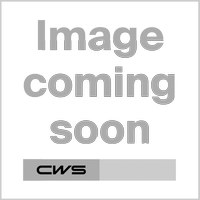 Gas detectors - advice & installation
Gas detectors are an important supplement in fire protection. They sound the alarm at certain gas concentrations (e.g. carbon monoxide/CO, natural gas or propane) to warn people in time. Without a gas detector, high concentrations of dangerous gases in the air can go unnoticed for a long time and cause massive damage to the health of persons affected.
The areas of application of gas detectors are private households, commercial and public buildings as well as caravans. Heating systems, thermal baths, cookers, stoves and chimneys are often operated with gas, the installation of a gas detector is therefore advisable.
Gas detectors are available for the gases methane, propane, and butane. Different detectors are usually required for the individual gases, as the gases have diverse properties. Gas detectors also vary in terms of installation, because depending on the gas, the detectors must be installed at a specific height and distance from the source of danger. The reason for this is that some gases are lighter or heavier than air and therefore rise or fall. However, there are also combination devices that cover the properties of several gases. Depending on the model, gas detectors must generally be replaced after 5 years. An automatic alarm gives an indication of this when the battery power decreases.
CWS offers you an all-round carefree package, in that we not only equip you with life-saving gas detectors but also install them in the right place according to the respective gas properties. This way you can be sure that the gas detectors function properly.
Advantages
Timely alarm in case of gas leakage
Suitable for private households, commercial and public buildings of all kinds as well caravans that operate heating systems, thermal baths, cookers or other installations using gas
Different gas detectors available for the gases methane, propane, and butane