Powder extinguishing system
Services
Support from CWS fire protection officer
Installation
Consulting
Maintenance
Acceptance
Planning & project engineering
Commissioning
Instruction / Training
Highlights
Fast and efficient extinguishment
Three-dimensional effect of the extinguishing powder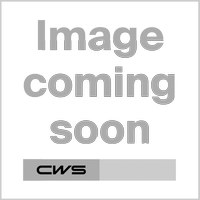 Powder extinguishing system - advice, installation & maintenance
The stationary installed powder extinguishing system offers a fast and efficient extinguishing effect based on the three-dimensional extinguishing effect (embroidery effect and anti-catalytic effect) of the powder. The combustion process is then chemically interrupted.
A powder extinguishing system offers protection for rooms and objects where other extinguishing agents do not guarantee a safe extinguishing success, e.g. in the chemical industry, in laboratories, or tank farms with certain chemicals or liquids. However, the use of a powder extinguishing system is not suitable for electronic systems.
The powder consists of non-toxic, inorganic salts mixed with hydrophobic and anti-caking agents. When the system is triggered, the extinguishing powder is pressurized and thus lead to the extinguishing nozzles via a pipe system. Powder extinguishing systems are used for fires of solid, liquid, and gaseous substances as well as for metal fires (fire classes A, B, C and D).
The CWS powder extinguishing system consists of the following parts:
Central
Fire detector
Pipeline network
Extinguishing nozzles
With the all-round carefree package, CWS Fire Safety analyses the local conditions for you and plans, develops, and installs the powder extinguishing system. You will receive the extinguishing system "turnkey". We also take care of the regular maintenance of the powder extinguishing system.
Important: If a large quantity of powder is used, there is a risk of suffocation for people, i.e. additional technical safety precautions must be taken to evacuate people, such as a warning tone before extinguishing begins.
Advantages
For fire classes A, B, C and D
Can be used in the chemical industry, laboratories, or tank farms