Spray water extinguishing system
Services
Support from CWS fire protection officer
Installation
Consulting
Maintenance
Acceptance
Planning & project engineering
Commissioning
Instruction / Training
Highlights
The high distribution of the spray leads to a fast and area-wide extinguishing performance
After an extinguishing operation, the spray water extinguishing system is quickly ready for use again (low operating downtimes, securing the existence of your company)
The extinguishing system can be individually adapted to customer needs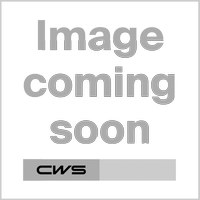 Water spray extinguishing system - advice, installation & maintenance
Spray water extinguishing systems are mainly used where a very rapid spread of fire can occur, e.g. in theatres, power plants or waste disposal companies.
These systems offer an exhaustive solution to extinguish fires and cool down the ingredients. The extinguishing nozzles of the spray water extinguishing system are divided into groups and trigger simultaneously within one group. Hence, the affected areas are flooded with water quickly. Classical sprinkler systems only extinguish selectively based on individually triggered sprinklers. This sometimes takes too long concerning the speed of the fire growth. The spray water extinguishing system can be triggered by the fire alarm system or by pneumatic or hydraulic activators. In addition, there is always the option of manual release as well.
With the all-round carefree package, CWS takes over the following tasks: first an on-site inspection, then the planning, development, and installation of the spray water extinguishing system. We are also happy to take care of regular maintenance.
Advantages
Can be used in case of unconditional extinguishing success (danger to persons, danger to property)
Sustainability
Water is a natural and environmentally friendly extinguishing agent. Smoke and pollutants in the air can be quickly reduced by using spray water extinguishing systems.