CWS MediLine universal dispenser 1000 ML stainless steel
CWS MediLine universal dispenser 1000 ML aluminium anodised
CWS MediLine universal dispenser 1000 ML aluminium White (RAL 9016)
Services
Full service by CWS
Repair or, if necessary, replacement of dispensers
Mounting and maintenance of dispensers
Highlights
Simple bottle change
Material selection
Adjustable dosage
Available colors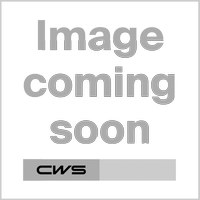 Our universal dispensers 500 or 1,000 ml ensure the highest hygiene standards in examination, treatment, and surgery rooms, as well as in laboratories. The stainless steel pump, which can be removed via the front part, can be equipped with a suction tube made of plastic.
The dosage can be adjusted and adapted to specific needs. The universal dispenser is available in anodised aluminium, white aluminium (RAL 9016) powder-coated, or stainless steel. The dispenser can be flexibly mounted on the wall at any height.
The universal dispenser is compatible with standard 500- or 1,000-ml bottles. Further accessories are available in the MediLine.
Advantages
Various uses in the medical sector or areas with high hygienic requirements
Easy to mount on the wall
Sustainability
At CWS, we strive to make our processes and products as sustainable as possible. Our high-quality products have a long service life and therefore contribute to lower consumption and the conservation of resources.