CWS MediLine waste bin 6 L stainless steel fine brushed
CWS MediLine waste bin 6 L aluminium White (RAL 9016) powder-coated
Services
Full service by CWS
Repair or, if necessary, replacement of dispensers
Mounting and maintenance of dispensers
Highlights
Functional wall bracket
Various sizes available
Practical dimensions
Available in anodised aluminium and other materials
Available colors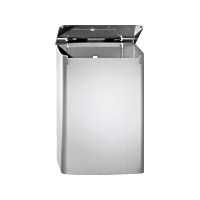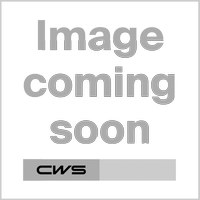 Clean, fast, and hygienic disposal of medical consumables is essential in doctor's offices, surgery rooms, hospitals, and other areas where sanitation plays a major role. Our 6 l and 15 l waste bins from the MediLine collection ensure exactly that. Thanks to a practical wall bracket, the bins can be placed at an optimal height. A self-closing flap ensures a hygienic and tidy workplace.
The waste bin is available in 2 sizes. The smaller version has a volume of 6 l and measures 212 × 164 × 320 mm. It is large enough to provide enough space for the accumulated waste, but also small enough to not get in the way, especially in narrow spaces. For areas where a lot of waste accumulates within a short time, the waste bin with a volume of 15 l is recommended. It measures 212 × 164 × 417 mm. The larger capacity reduces frequent emptying.
The container is particularly durable and robust thanks to the anodised aluminium. Alternatively, it can be requested in white powder-coated aluminium and stainless steel. With these options, visual uniformity can be ensured in all washrooms.
The waste bin can be combined with other MediLine hygiene products.
Advantages
Suitable for clinical areas or areas with high hygiene standards
Clean operation due to self-closing flap
Sustainability
At CWS, we take care to manufacture our products as sustainably and resource-efficiently as possible. Environmental awareness and sustainability are very important to us. The high quality of our products ensures a long shelf life and durability.