CWS Paradise Cream Slim
CWS Paradise Cream Slim Navy Blue
CWS Paradise Cream Slim Posh Purple
Services
Mounting and maintenance of dispensers
Full service by CWS
Repair or, if necessary, replacement of dispensers
Highlights
Dermatologically tested, very well skin-compatible cream soap
Ergonomic pull lever for one-hand operation
500 ml filling quantity, approx. 800 soap portions
Reserve tank with approx. 160 portions
Available colors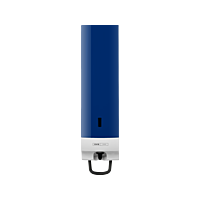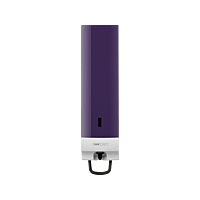 The CWS Paradise Cream Slim is a discreet, simple, and practical soap dispenser for various types of washrooms. Like all ParadiseLine products, it is available in seven different panel colours or with individual panel design. In this respect, it always fits in perfectly with the rest of the washroom equipment.
The soap dispenser holds 500 ml bottles of cream soap. With the smart click-in-bottle system, the bottles can be exchanged quickly and easily. The dispenser dispenses high-quality cream soap that has been dermatologically tested and proven to be very kind to the skin. One bottle contains approx. 800 portions of cream soap; a reserve tank provides a further 160 portions. A display on the front of the soap dispenser provides information about the current fill level.
An ergonomic pull lever allows one-handed and user-friendly operation. A suck-back pump prevents excess dripping. This design prevents sticking and soap wasting, while the filling material is airtight and protected for the long run.
Advantages
Ideal for various types of washrooms with medium user frequency
Supports the HACCP concept