CWS PureLine Handlotion
CWS PureLine Handlotion Silver
CWS PureLine Handlotion Mint
Services
Mounting and maintenance of dispensers
Repair or, if necessary, replacement of dispensers
Installation
Highlights
Easy to use, due to the push lever 
Color coded caps make refilling easy and error-free 
Available colors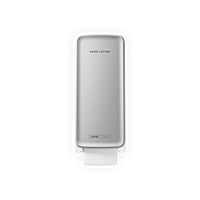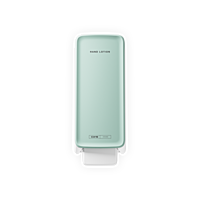 The skin on our hands can become dry more quickly due to frequent washing and disinfection. With the CWS PureLine Hand Lotion, you can give your hands some well-deserved long-lasting care. The lotion absorbs quickly, soothes the skin and provides protection. It is dermatologically tested and pH skin-neutral. Additionally, the lotion is anti-allergenic and completely free of silicones, parabens, dyes, microplastics and liquid polymers.  
Approximately 900 servings can be dispensed with the 450ml filling. The color-coded caps and the use of the same key for all PureLine dispensers, allow for error-free refilling of the dispenser.  
Thanks to the push lever, the dispenser can be used single-handedly in an intuitive and easy way.  The drip-free dispensing allows precise dosing and prevents lotion residue on the sink or floor. To perfectly match the rest of your washroom, the dispenser is available in three elegant colors: White, Silver and Mint. 
Advantages
CWS PureLine Handlotion is a moisturizing care formula 
Ideal after any hand washing routine 
Lotion with mild care formula 
Free from fragrances, silicones, parabens and colorants 
Sustainability
CWS products are designed to promote the economical and resource-saving use of consumables 
Drip-free output to prevent unnecessary waste 
Free from micro plastics and liquid polymers 
Free from silicones, parabens and colorants 
Made in Europe