CWS Delta Multiprotect Poloshirt DarkBlue Long Sleeves
CWS Delta Multiprotect Poloshirt Red Long Sleeves
Highlights
Low fabric weight of 195 g/m2
Turn-down collar
Button facing with three buttons
Elastic cuffs
Available colors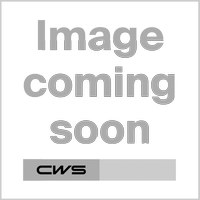 This multinorm shirt is ideal for combining with the jackets and trousers from the Delta Multiprotect collection and also additionally boosts the protection level. The long-sleeve top meets the relevant standards for protection against fault arcs and electrical discharge as well as heat and flames thanks to its material blend of modacrylic, cotton and anti-static fibres.
Weighing in at just 195 g/m2, it is extremely comfortable to wear and also boasts impressive temperature regulation features. This shirt is available in either red or blue, making it a perfect match for the other products in the collection.
Important: The shirt must always be worn together with a jacket and trousers.
Advantages
This multinorm shirt is an ideal complement to the jackets and trousers from the Delta Multiprotect collection. It protects against heat, flames, fault arcs and electrostatic discharges.
54% modacrylic | 44% cotton | 2% anti-static fibres
Protects against heat and flames as well as fault arcs and electrostatic discharges
Sustainability
CWS develops and processes durable and recyclable workwear with textiles and raw materials which are as sustainable as possible. Renting clothing from us for years saves resources. Damaged parts are not replaced straight away but repaired as far as possible. The washing and drying processes in our industrial laundries use electricity and other energies as efficiently as possible. Fresh water is used repeatedly instead of just once. CWS ensures that its suppliers operate in accordance with ethical and sustainability standards. They have all committed themselves to the requirements of the Business Social Compliance Initiative (BSCI) and CWS additionally audits suppliers in risk countries to verify their compliance with the BSCI Code of Conduct.