CWS proFlex4 Advanced Work Jacket DarkBlue
CWS proFlex4 Advanced Work Jacket Blue
CWS proFlex4 Advanced Work Jacket DarkBlue/Grey
Highlights
Low fabric weight of 330 g/m2
Turn-down stand-up collar with concealed press stud, adjustable cuffs
Standard pictograms on the front under the zip flap
Reflective zones on the sleeve and extended back
Two breast pockets and two side pockets (each with flap and concealed press stud) plus an inside breast pocket with press stud on the left
Available colors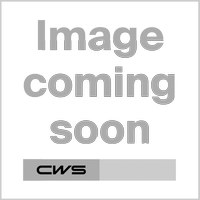 This welder jacket is made of a blend of aramid, flame-resistant viscose and carbon and offers 5-fold protection. The patented high-performance fabric safeguards the wearer from fault arcs, heat and flames, electrostatic discharges, chemicals and weld spatter. The proFlex4® Advanced collection has been part of the CWS product portfolio for more than 20 years and has proven its worth in numerous settings. In addition to the comprehensive protection offered, this welder protective clothing is also extremely comfortable to wear and includes UV protection of 50+. At the same time, the jacket is suitable for all Class 1 protection welding activities, including grinding and cutting. The material blend contains Kevlar®, which makes the jacket robust and durable as well as tear- and cut-resistant.
The jacket features a turn-down stand-up collar with concealed press stud and adjustable cuffs. Reflective zones on the arm and back increase visibility in low-light conditions. CWS has added standard pictograms under the zip flap on the front. The welder protective clothing features two breast and two side pockets. CWS has added flaps and concealed press studs to all four pockets to prevent liquid from penetrating. Given its similar design, the collection goes well with the Metaller and Machinery Protection lines. The jacket is available in dark blue/grey/red, dark blue/red and blue/red.
Name tags and company logos can be added to the welder jacket on request. Please ask your customer consultant for details of more options. To meet the stated protection level, the work jacket must be worn with welder trousers to ensure that the neck, arms and legs are covered.
Advantages
This welder jacket has a proven track record going back more than 20 years. It protects the wearer from weld spatter, fault arcs and chemicals, for example. It is ideal for all Class 1 protection welding work.
58% aramid | 41% FR viscose | 1% carbon
Protection against heat/flames, weld spatter, fault arcs and chemicals, plus antistatic function
UV protection of 50+
The Kevlar® content makes the jacket extremely tear- and cut-resistant
Sustainability
During the washing processes in our industrial laundries, we use electricity and other energies as efficiently as possible, and reuse fresh water several times over, for example. CWS sets great store by ensuring that its suppliers operate in accordance with ethical and sustainability standards. They have all committed themselves to the requirements of the Business Social Compliance Initiative (BSCI). The following applies for suppliers from risk countries: They are audited regularly to verify their compliance with the BSCI Code of Conduct. At the same time, CWS develops and processes durable and recyclable workwear with textiles and raw materials which are as sustainable as possible. Renting clothing from us for years saves resources. We repair damaged items as far as possible.