CWS Delta Multiprotect Work Shirt Grey Long Sleeves
CWS Delta Multiprotect Work Shirt DarkBlue Long Sleeves
Highlights
Low fabric weight of 160 g/m2
High stand-up collar, concealed press studs on front, yoke separation
A patch breast pocket with flap and concealed press studs
Adjustable cuffs
Available colors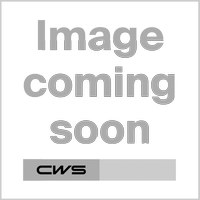 The grey multinorm shirt from the Delta Multiprotect collection protects against fault arcs and electrostatic discharges as well as heat and flames. Weighing in at 160 g/m2, the material feels wonderfully light. The material blend combines modacrylic, cotton and anti-static fibres. While the latter protect the wearer from electrostatic discharges, modacrylic and cotton ensure heat/flame protection and fault arc protection in equal measure. As with our everyday clothing, cotton is comfortable, pleasant against the skin and very good at regulating our body temperature.
The long-sleeved multinorm shirt is ideal for wearing under the jackets, dungarees and overalls from all collections and further boosts the protective effect. The high turn-down collar covers a large part of the neck; the front has concealed press studs. Small tools fit into the breast pocket – in line with the protection level, it is covered by a flap and concealed press studs. The cuff width can also be adjusted so that the sleeves lie close to the body.
Important: To guarantee maximum protection, never wear the shirt without the jacket.
Advantages
The grey multinorm shirt matches perfectly with the Delta Multiprotect work jacket. It protects employees against heat and flames as well as fault arcs and electrostatic discharges.
45% modacrylic FR | 35% cotton | 18% polyamide | 2% anti-static fibres
Protects against fault arcs, heat/flames and electrostatic discharges
Sustainability
CWS processes and develops durable and recyclable workwear with textiles and raw materials which are as sustainable as possible. Renting clothing from us for years saves resources. Instead of replacing damaged parts, these are repaired as far as possible. The washing and drying processes in our industrial laundries use electricity and other energies as efficiently as possible. For example, fresh water is used multiple times. CWS sets great store by ensuring that its suppliers operate in accordance with ethical and sustainability standards. They have all committed themselves to the requirements of the Business Social Compliance Initiative (BSCI) CWS audits suppliers in risk countries regularly to verify their compliance with the BSCI Code of Conduct.