CWS Pro Line HighVis Dungarees HighVis Yellow/Dark Grey w/ Kneepad Pockets lined
CWS Pro Line HighVis Dungarees HighVis Yellow/Dark Blue w/ Kneepad Pockets lined
CWS Pro Line HighVis Dungarees HighVis Yellow/Dark Green w/ Kneepad Pockets lined
CWS Pro Line HighVis Dungarees HighVis Orange/Dark Blue w/ Kneepad Pockets lined
CWS Pro Line HighVis Dungarees HighVis Orange/Dark Green w/ Kneepad Pockets lined
CWS Pro Line HighVis Dungarees HighVis Orange/Dark Grey w/ Kneepad Pockets lined
Highlights
Stretch inserts on the side for great freedom of movement, additional stretch insert in back bib.
Elasticated, adjustable braces with quick-release buckles
Ergonomically designed knee pad pockets
Reflective stripes on the legs boost visibility in the dark
One bib pocket, two side pockets, one back pocket with flap and press stud on the right, a folding rule welt pocket on the right plus a double bellows pocket with flap and press stud on the left
Available colors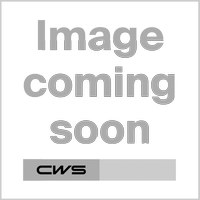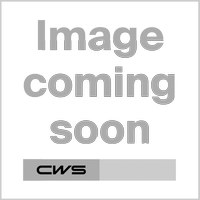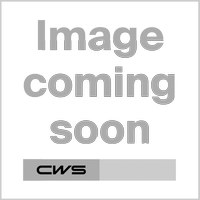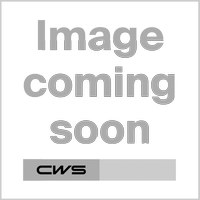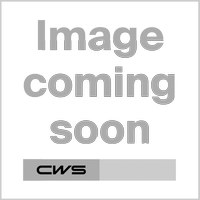 The high-visibility dungarees combine warning protection class 2 with excellent wearing comfort and optimal freedom of movement. Innovative 4-way stretch material on the back bib and the sides ensures that the worker can move freely at all times – when standing, kneeling or even lying down. The Pro Line HighVis high-visibility clothing also impresses with sustainable cotton from the Fairtrade programme, which is blended with polyester to produce robust, durable and comfortable workwear. Safety yellow and orange ensure optimal visibility during the day. CWS combines them with dark blue, dark green and dark grey, for example. Reflective stripes on the legs increase visibility in poor light conditions.
The elasticated stretch braces of the high-visibility dungarees can be adjusted to any length. Ergonomically designed knee pad pockets make working on your knees easier. With a total of six pockets, the dungarees also boast plenty of storage space for tools. If you wear the high-visibility dungarees together with a corresponding high-visibility work jacket, it is possible to achieve warning protection class 3.
Please contact our customer consultant if you wish to add your company logo or name tags to the high-visibility clothing.
Advantages
In addition to warning protection class 2, these high-visibility dungarees also offer excellent wearing comfort and high freedom of movement thanks to the innovative 4-way stretch material. For top visibility during the day and at night.
Fluorescent outer fabric: 50% cotton from the Fairtrade programme | 50% polyester | 275 g/m2
Trim fabric: 65% polyester | 35% cotton from the Fairtrade programme | 245 g/m2
Warning protection class 2
Protection for work in kneeling position (EN 14404)
Sustainability
The washing and drying processes in our industrial laundries use electricity and other energies as efficiently as possible. Fresh water is used repeatedly instead of just once. CWS develops and processes durable and recyclable workwear with textiles and raw materials which are as sustainable as possible such as cotton from the Fairtrade programme. Using rental clothing from us for years saves resources. Instead of replacing damaged items immediately, we repair garments professionally wherever and whenever possible. CWS ensures that its suppliers operate in accordance with ethical and sustainability standards. They have all committed themselves to the requirements of the Business Social Compliance Initiative (BSCI) and CWS additionally audits suppliers in risk countries to verify their compliance with the BSCI Code of Conduct.