CWS PureLine Surface Cleaner
CWS PureLine Surface Cleaner Non-Touch Mint
CWS PureLine Surface Cleaner Mint
CWS PureLine Surface Cleaner Panel mint
CWS PureLine Surface Cleaner Non-Touch Silver
CWS PureLine Surface Cleaner Panel silver
CWS PureLine Surface Cleaner Silver
Services
Mounting and maintenance of dispensers
Repair or, if necessary, replacement of dispensers
Installation
Highlights
Push operation for intuitive handling 
Color coded caps for safe, fault-free refilling 
Exchangeable panel colors 
Available colors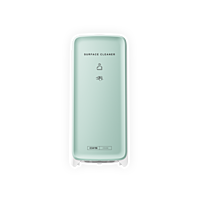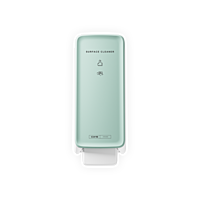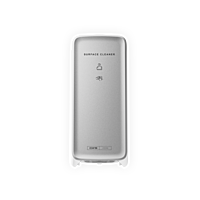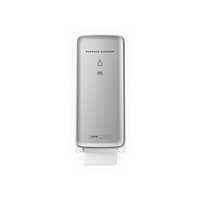 Surfaces in washrooms, such as flush knobs, door handles and faucets, are hotbeds of germs. But outside the washroom, good hygiene is no less important. The CWS PureLine Surface Cleaner offers a convenient and intelligent solution to help clean many more objects. Think about desks in offices, changing tables in day-care centers and tables in restaurants.  
Surface Cleaner uses an alcohol-free, ready-to-clean foam. It leaves no skin-irritating residue and is effective against all enveloped viruses, such as Corona-, Rota, Papova/Polyoma viruses. The disinfectant is suitable for cleaning all common surfaces, VAH-certified, and free of fragrances, aldehydes, parabens and silicones. The ease of use is great, thanks to the auto-stop function and the drop-free foam dosage. The push handle ensures optimal, intuitive handling.  
Approximately 500 servings can be dosed with one 300 ml bag of liquid. Thanks to the 188 ml reservoir, you will never run out. The color-coded caps and the use of the same key for all PureLine dispensers, ensure that refilling is safe and error-free.  
One of three panel colors, White, Silver or Mint, can be chosen for the dispenser, so it always fits in flawlessly with the rest of your washroom and its equipment.
Advantages
Practical Surface Cleaner for washrooms and beyond 
VAH- certified. Does not leave skin irritating residues  
Free of fragrances, aldehydes, parabens and silicones  
Dermatologically tested 
Sustainability
Pouch empties fully in the reservoir 
Made in Europe 
VAH-certified 
Free of fragrances, aldehydes, parabens and silicones