CWS Paradise Foam Universal Non-Touch
CWS Paradise Foam NT Slim Active White
X761022
Services
Mounting and maintenance of dispensers
Full service by CWS
Repair or, if necessary, replacement of dispensers
Highlights
Rich foam soap
Drip-free soap dispensing
Easy replacement of the soapsuds bottle thanks to the click-in-bottle system
500 ml capacity for approx. 1.250 portions
Additional reserve tank for 250 portions
Available colors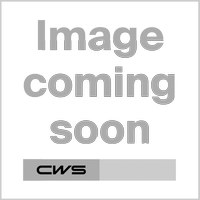 The Paradise Foam Non-Touch is a touch-free soap dispenser that guarantees reliable and sustainable hand hygiene. The three available soaps have been dermatologically tested and are pH skin neutral. As the soap concentrate is already foamed when it comes out of the dispenser, considerably less soap is used, and water consumption is significantly reduced.
The touch-free soap dispensation also contributes to optimal hygiene. This is because bacteria can also accumulate on soap dispenser surfaces. However, due to Paradise Foam's touch-free function, this contact can be avoided.
The touch-free foam soap dispenser also scores points in terms of sustainability. As previously mentioned, the use of foam saves both soap and water. In addition, the dispenser is equipped with an auto-stop function to prevent waste due to dripping. Furthermore, the soap pump does not get stuck and will last a long time.
To ensure easy handling, the soap bottle can be easily replaced with the Click-in-Bottle system. The dispenser has a filling capacity of 500 ml and thus contains approximately 1,250 portions of soap. In addition, a reserve tank holds another 250 portions.
Advantages
Ideal for offices, retail, trade and many other industries
Dermatologically tested foam soap
Sustainability
By foaming up the soap concentrate when operating the dispenser, water consumption is reduced by approx. 30 percent and soap consumption by 50 percent. This saves costs and simultaneously conserves valuable resources to protect our environment.