CWS Universal folding paper dispenser 750 MediLine type 821 stainless steel fine brushed
CWS Universal folding paper dispenser 750 MediLine type 821 aluminum White powder coated
Services
Full service by CWS
Repair or, if necessary, replacement of dispensers
Mounting and maintenance of dispensers
Highlights
Practical inspection window for checking the filling level
Flexible mounting on the wall
Large filling space
Different versions available
Available colors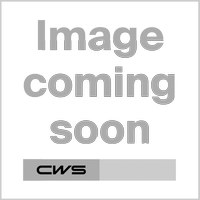 The universal folded paper dispensers 250 and 750 are designed for use in the medical sector. The folded paper dispensers can be filled with standard folding paper, and have a filling capacity of 250 or 750 sheets of paper. With a larger storage capacity, the 750 dispenser variant is ideal for heavily frequented washrooms, e.g. in hospitals or public buildings. In medical practices, the high filling volume of the folded paper dispenser reduces the time and effort required for refilling.
The folded paper dispensers are available in aluminium matt silver anodised, aluminium white (RAL 9016) powder coated and stainless steel.
The folded paper dispenser can easily be mounted on the wall at the desired height, while the practical window allows you to check if the dispenser needs to be refilled with paper.
In combination with other MediLine products, the functional folded paper dispenser creates a uniformly clean and hygienic working atmosphere.
Advantages
Folded paper dispensers for disposable towels meet high hygiene requirements
Sustainability
At CWS, we value quality. Our products, thanks to high-quality workmanship and selected materials, are remarkably durable. The result is an incredibly long-lasting product with low replacement rates.