CWS PureLine Paper w/o lock
CWS PureLine Paper Silver w/o lock
CWS PureLine Paper Mint w/o lock
CWS PureLine Paper Panel white
CWS PureLine Paper Panel silver
CWS PureLine Paper Panel mint
Services
Mounting and maintenance of dispensers
Repair or, if necessary, replacement of dispensers
Installation
Highlights
Suitable for all common types of folded CWS paper 
Large filling volume with 300 paper towels 
Easy handling during refilling 
Available colors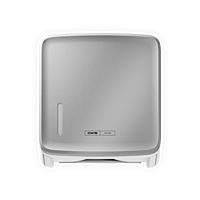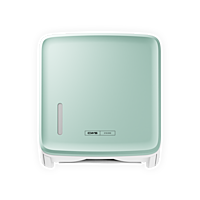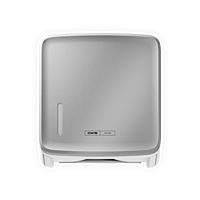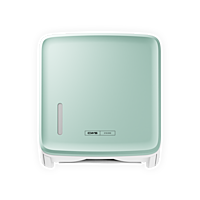 The CWS PureLine Paper is a simple and user-friendly dispenser for paper towels. The dispenser offers a solution for good hand hygiene which is important in so many places. Whether it is at the day care, in a restaurant or in an office, good hand hygiene promotes the health of employees and guests. Drying hands is an important part of this, because wet hands can spread up to 1000 times more bacteria than dry hands. 
Through the opening at the bottom of the dispenser, the paper towels can easily be pulled out of the dispenser, without having to touch the dispenser itself.  This prevents contamination via surfaces. 
The CWS PureLine Paper holds 300 CWS paper hand towels, which have been awarded the EU Ecolabel, FSC or Der Blaue Engel. Thanks to the fill level indicator it is easy to see whether the dispenser needs refilling, something that can be done very easily. Optionally the CWS PureLine Paper dispenser is available with a push button for faster and more flexible refilling.  
Available in one of three PureLine colors White, Silver or Mint, the dispenser fits flawlessly into every ambience. 
Advantages
Deployable in various settings, such as day care facilities, washrooms or kitchens 
Very easy, hygienic handling 
Sustainability
CWS paper hand towels have been awarded the EU Ecolabel, FSC or Der Blaue Engel